Supported by
World Tourism Cities Federation
Qingdao Municipal People's Government
Shandong Port Group Co., Ltd.
Hosted by
Committee of Cruise Industry of World Tourism Cities Federation
Organized by
Qingdao Municipal Bureau of Culture and Tourism
Qingdao International Cruise Port Services Authority
Qingdao Shibei District People's Government
Shandong Port Cruise Culture and Tourism Group Co., Ltd.

Academic Supported by
China Shanghai Maritime University
China Shanghai International Cruise Economic Research Center
North China Curise Economic Institute
Media Partners
Co-Organizer
Contact Us

The COVID-19 pandemic has severely impacted the development of the cruise industry. With the gradual improvement of the global pandemic situation, the cruise market in Europe and United States has basically recovered to the pre-pandemic level. The Chinese government attaches great importance to the development of cruise tourism. Five ministries including the Ministry of Industry and Information Technology jointly issued the "Implementation Opinions on Accelerating the Development of Cruise & Yacht Equipment and Industry". Under the background of the dual-cycle strategy and the normalization of pandemic prevention and control, how to accelerate the recovery of cruise tourism is an urgent topic for the cruise industry. China's cruise industry will usher in new opportunities and challenges, such as market restart after recovery, confidence revival, route re-layout, and marketing strategy reconstruction.

Guided by World Tourism Cities Federation, Qingdao Municipal People's Government, Shandong Port Group Co., Ltd., hosted by Committee of Cruise Industry of World Tourism Cities Federation, Qingdao Municipal Bureau of Culture and Tourism, Qingdao International Cruise Port Services Authority, Qingdao Shibei District People's Government, and Shandong Port Cruise Culture and Tourism Group Co., Ltd., the "Northeast Asia Cruise Industry International Cooperation Forum 2022 and the 10th China International Cruise Summit(Qingdao) " will be held on December, 2022. This year's summit is the first cruise industry event in China after the 20th CPC National Congress. It is planned to invite relevant national authorities, industry associations, cruise lines, cruise city tourism authorities and cruise ports, travel agencies, experts and scholars etc. to be present at this summit to jointly discuss the safe resumption and high-quality development of cruise in the post-pandemic era, and to build a platform for exchanges and cooperation in the cruise industry.



Qingdao, as an important port city and well-known tourist city in northern China, has the natural advantage of developing cruise economy. Qingdao Port is the "Northern Gateway" of the Maritime Silk Road and the "Oriental Bridgehead" of the Silk Road Economic Belt, maintaining trade ties with more than 700 ports from more than 180 countries and regions around the world. With the official opening of Qingdao International Cruise Home Port in 2015, and In 2016 Qingdao became the fourth China Cruise Tourism Development Experimental Area, Committee of Cruise Industry of World Tourism Cities Federation set up in Qingdao at the same time, the development of Qingdao Cruise Industry entered the fast lane. In 2019, Qingdao received a total of 93 voyages with increase of 31% from a year earlier, the overseas arrivals and departure cruise passengers has been exceeded 180,000 with increase of 60.7% from a year earlier.

Shandong Port Group Co., Ltd. was officially established in Qingdao on August 6, 2019, which is the specific practice of provincial party committee and the provincial government to implement important instructions of General Secretary Xi Jinping "through the sea" , to speed up the construction of a world-class marine port", and it is to further promote the high-quality development of coastal ports in shandong province, to build a demonstration area for local economic and trade cooperation in the SCO and to build a strong maritime province.
The newly formed Shandong Port Group, a state-owned enterprise group approved by the provincial government, it is the main body of investment, financing and market operation to coordinate major transportation infrastructure construction such as ports in the province, promote the integrated development of ports, and will assume the main responsibilities of port planning, investment, construction, operation and security management according to the province's port function positioning and development strategy , the implementation of comprehensive development of ports, scientific guidance of port function expansion, and promote the integration and development of port cities.
Shandong Province Port Group, as the implementation of the province's port reform, will build a world-class maritime port as the goal, vigorously promote the province's port to intensive, collaborative transformation, to achieve the province's port planning "one game", management services "one net", resource development "one map", and constantly improve the province's coastal port integration level of development, to promote Shandong province in the development of marine economy in the forefront of the country.

The Committee of Cruise Industry of World Tourism Cities Federation is a non-government, non-profit international organization formed by the relevant institutions of the world cruise industry and a branch institution of World Tourism Cities Federation.At present, the cruise Branch has 125 members.
Purpose of the Committee By providing the platform for integrated development of the relevant industries through cruise tourism, the Committee aims to strengthen the exchanges and cooperation between cruise tourism cities, cruise terminals, cruise companies and cruise-related enterprises, promote win-win development of cruise-related industries and boost the international exposure and comprehensive competitiveness of cruise terminal cities

Asia Cruise Terminal Association (ACTA) is an initiative by SCCPL and WSK as a non-profit organization in response to a need to have a common understanding amongst cruise terminals, port operators and owners, to upgrade to an international level of services and operations that cruise lines expect. As an Association, the members can greatly assist in meeting cruise lines' expectation.
The objectives are to provide a cruise-friendly environment, a vehicle for regional cooperation in terminal development, operations and management, to increase awareness on the members' cruise terminals facilities and services internationally which result in an influential alliance leading to the emergence of a captivating Asia cruise playground.The Association is administered by the Council of the association and its daily activities are managed by the ACTA Secretariat based in Singapore.
.



Promoter Region of Qingdao International Cruise


Home Port, Dedicated Cruise Terminals and


Supporting Facilities of International Standards.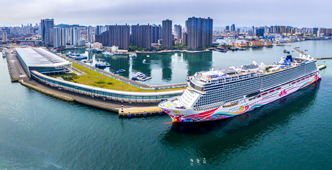 Promoter Region of Qingdao International Cruise Home Port has been initiated, which covers an area of 54 hectares and has an annual capacity of accommodating 500,000 passengers. The terminal area covers 15 hectares, which consists of 3 dedicated cruise terminals with total quay length of l,000 meters and water depth of 13.5 meters, and is capable of accommodating the world's largest cruise ships at all weather conditions. The cruise terminals are equipped with a passenger transport center and boarding facilities of international standards. The supporting service area covers 19 hectares, where supporting facilities for cruise service, office building, shopping, recreation, hotel, apartment, yacht center, etc., will be built.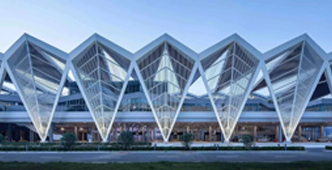 So far, 3 dedicated cruise terminals have come into form, capable of berthing.The lnternational Cruise Passenger Transport Center has been put into operation since may 2015.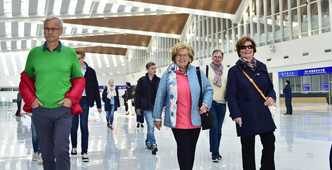 Taking the opportunity of the transformation of the old port area of Qingdao, Qingdao Port Group is planning the construction of Qingdao International Cruise Ship City. The 5-square-kilometer old port area and some neighboring area will be developed into an International Cruise Ship City, which focuses on the economy of cruise line and encompasses the functions of port and shipping office building, finance, commerce, hotel, shopping mall, apartment building, and recreation. The goal is to forge the area into a pearl on the crown of Qingdao, promote the economy of cruise line and high-end service sector, beautify the east bank of Qingdao, and rejuvenate the old port area of Qingdao.


Qingdao International Cruise Passenger Transport


Center.the link between Qingdao and the World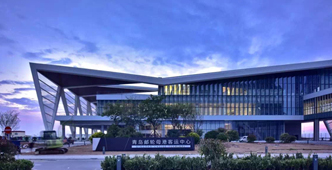 Qingdao of China, a well-known seaside city characterized by green trees, red-tile roofs, blue sea and azure sky, is like a shining pearl inlaid on the shore of the Yellow Sea and the west bank of the Pacific. Qingdao is endowed with pleasant weather, sunny beach, and beautiful mountain and sea. It abounds in human landscape, natural scenery, and resources of tourism. Qingdao enjoys an international reputation as a seaside city for tourism, vacation, recreation, and recuperation.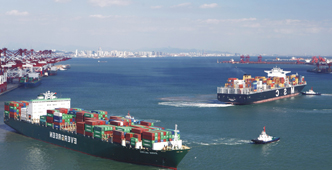 Port of Qingdao, the world's 7th largest port, is an important shipping hub in Northeast Asia and China's 2nd largest port for foreign trade. Great efforts are being made in the development of Dongjiakou port area and in the transformation of the old port area. In 2019, Port of Qingdao has been exceeded annual thorughput of 600 million tons, of which conntainer volume of 21 million TEU.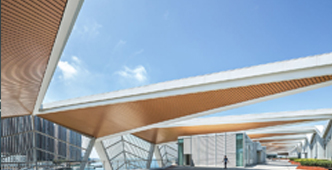 Qingdao International Cruise Passenger Transport Center is at the front of the Promoter Region of Cruise Ship Home Port's terminal area. It is a link between the sea and the city, history and future, and Qingdao and the world. The center is equipped with world-class customs clearance facilities and cruise service center, and provides quality terminal service.